BMC Cambodia 2022 Is Back
Are you a student who dreams of becoming an entrepreneur and running your own business in the future? If yes, the Business Model Competition Cambodia is an ideal platform for you.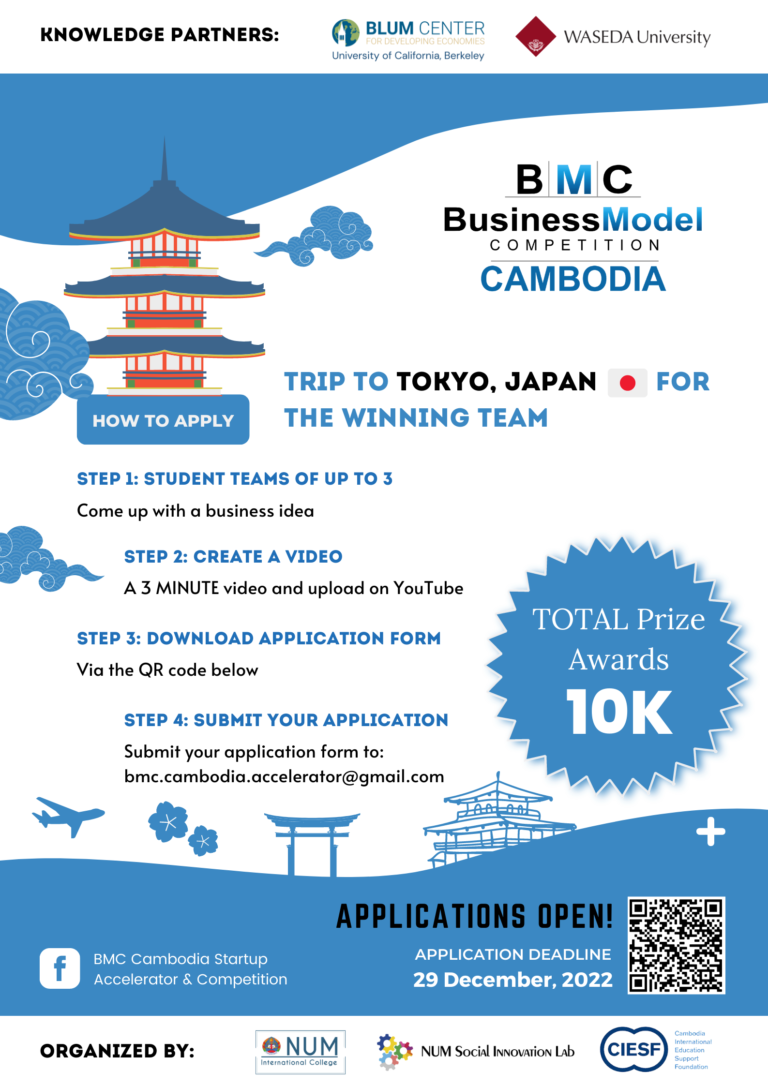 Edemy - Equalizing Access to Equality Education
Ms. Srun Sovan, along with other 2 co-founders who are Mr. Chea Kagnarith & Mr. Pheng Meas Sak, was previously a Silver winner of BMC 2016 and currently working on the online education to the Cambodian. As the co-founder of Edemy, Sovan said that BMC is the stepping stone that lead her to go out of the building, growing connection and push the team to operate this social business.
Numbers Speak For Themselves